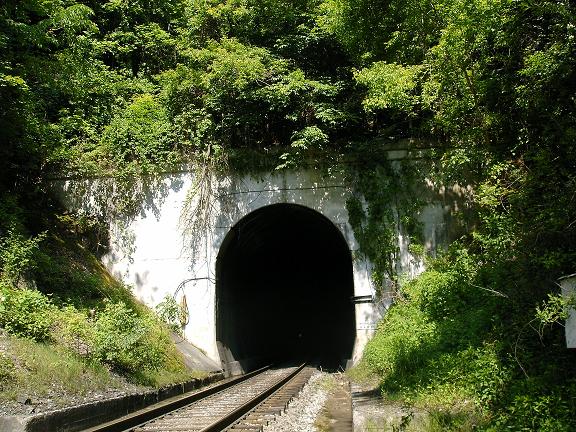 LIGHT AT THE END OF THE TUNNEL
I went on a walk today with a friend that suggested I bring a flashlight with me. The amazing part is I did. Brought a flashlight. Didn't even ask the friend, "Now, why on God's green earth would I need a flashlight to go on a walk in broad
daylight?"
I trusted the friend. "Bring a flashlight," she said.
I brought a flashlight.
I trusted her.
Now, it's TOTALLY open to debate whether or not walking inside train tunnels is wise, or trusting that a person that suggests such things is well, trustworthy, but I do. I trust her.
"Forgive them, for they know not what they do," the Bible tells us Jesus said of his executors.
Forgiveness. That's even harder than trust.
If we believe that everyone is just plugging along, doing their best, regardless of what we think about that "best," it's a bit easier to forgive them, for they know not what they do.
What, then, do we do with them after we forgive them? Trust them? Sign right up for another round with them? Walk away? Keep our distance? Make them prove to us they've changed? What is the fair and kind thing to do? And to whom, is it fair and/or kind? To them? To ourselves?
In the last several days I've had several of these types of conversations. Several different theories on the matter have been shared. One theory we all seem to share is that forgiveness and trust are two really important things to have the capacity for, but really hard to have in your heart, especially towards those with whom we at one time had them, and no longer do.
Once you've forgiven a person and they "sin against you" again, or you trust someone and they behave in such a way that you lose that trust, what then?
The Buddhists say the cause of suffering is attachment, and therefore the cessation of suffering is detachment. This makes sense to me, intellectually, but emotionally? So. Hard. To. Do. Detach? I think I'd have an easier time detaching a limb from my body than my emotional attachment to people in my life.
I trust that I can do it, though, and that gives me enough light at the end of my personal, emotional tunnel, that I think I can make it from here.