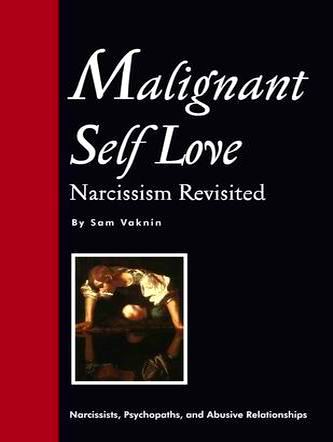 TOP 10 THINGS I'VE LEARNED ABOUT NARCISSISM
10. Very similar to Borderline Personality Disorder, but a NPD most often is male, and a BPD is most often female.
9. We are all on the continuum of narcissism. Too little is dangerous, too much is dangerous, as with everything, moderation and somewhere in the middle is where life is the easiest for the individual and those around that individual.
8. Adolescence is a natural and normal time to be "way over" on the narcissism continuum. Unfortunately, "life" often "happens" at adolescence and arrests the development, keeping the needle stuck in the extreme range.
7. NPD is often masked by extreme altruism, the distinguishing characteristic is that it isn't true altruism, it is to make the NPD person look good. They don't get the "don't let the left hand know what the right hand is doing" concept, they want to make sure everyone knows just what they are doing that is "selfless."
6. Being "other-centered" is not something they are refusing to be. They CAN'T be. It's not a "won't," it's a "can't." That is helpful, to me anyway, to understand.
5. If raised by a NPD, chances are higher you'll turn out to be a NPD, or WAY over on the other end of the continuum. "Normal" is very hard to recognize.
4. Those with a NPD will think I'm writing this just about them. Everything is about them. I am writing this about all the MANY NPDs in my life, both actively and in my past, as well as just in general.
3. The grandiosity that often comes with NPD is really a mask to cover a deep sense of worthlessness.
2. The key to "curing" NPD is to come to terms with it, and realize the tendencies will always be there. It's like being an alcoholic, you must accept you are powerless over alcohol, and work each day to stay out of the trap. You can "be in recovery" but you can't be "cured."
1. This is a good
site
to find out more. The author is a recovering narcissist.