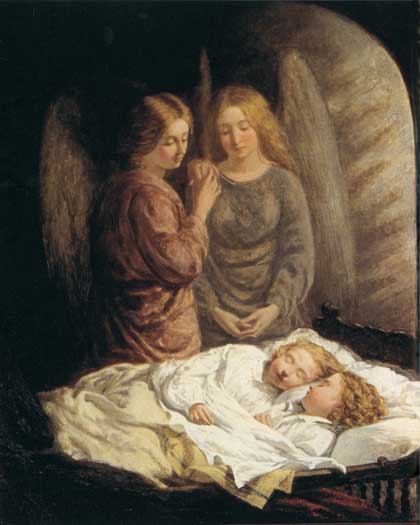 CALLED TO PROTECT
I'm all stirred up over my whole "nobody believes me thing." I really, really appreciate those of you that carte blanche believe me. I also appreciate, begrudgingly, those that need to challenge me first, believe me second.
Here's the deal. When someone walks out of the house on a sub-zero day in a sundress, that is a choice "worth" questioning. But in the end, WTF do you care, they are the one that has to be cold. Their degree of warmth is none of your business, and unless they whine and carry on, it doesn't affect you.
Let's say that same person/child/friend/whomever comes to you in a moment of deep intimacy and says, "My step-dad sexually abused me." YOU BELIEVE THEM.
People don't lie about this shit! Yes, it's a harsh "claim." Calling someone a sexual predator is a harsh "label," but the odds are OVERWHELMING that the person is telling the truth, and negligible that they are lying. Your first response CANNOT be, "Are you SURE?" It MUST be, "Wow. I believe you. I am a little in shock right now, but give me a minute. I support you 100% and will do whatever it takes to help you."
Every "Are you sure?" subtracts, exponentially, the chance that this person will ever try to tell another trusted soul anything of significance.
My kids go to a Catholic school in the Archdiocese of Portland. The Archdiocese is requiring that every parishioner, parent, volunteer go through a
Called to Protect
class. Of course this is partly (maybe largely) due to all the lawsuits against the Church involving sexual abuse. None-the-less, the message is excellent. We are all called to protect. The point is well made in this class, that KIDS DON'T LIE about this shit. They MUST be believed! In the rare, rare, super rare case there IS an "exaggeration," far better to beg for forgiveness from the "accused" than to not believe the child and risk the abuse continuing.
And study after study shows that kids that are abused continue to be in abusive situations the rest of their life, and/or become perpetrators of abuse.
With the world in the state it is, there is no room for, "Are you SURE?" There is only room for love and acceptance. If ALL you do is assure the child that you believe them, and NOTHING else, you've done more to correct the situation than perpetuate it. You've validated that child and given them courage to go on blowing the whistle. You have encouraged them to self-advocate. But if all you say is,
"Are you sure?" you've taken that child one step backwards. A HUGE step. One from which they might never recover.