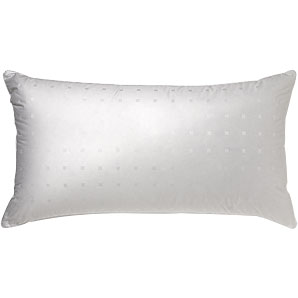 PILLOW TALK
Been hating my pillow(s) for awhile. Say, oh, about 10 years. Yesterday Rojo and I went to "Little Target" to check the mg. of sodium on 12 items, and I decided that was the day I would splurge on a new pillow.
And here's the big news: I did not buy the one for $5.99. Nor the one for $7.99. Not even the one for $19.99. No. I bought the MOST EXPENSIVE ONE THEY HAD IN THE WHOLE FLIPPIN' STORE, $39.99. High quality down with 100% cotton covering.
Heaven.
Slept like the dead last night and I swear to hell, my head has never rested more comfortably.
About 2:00 AM I woke up with what I thought at the time was something SO profound, I made myself switch on the light, searched around for paper and wrote it down. Then I rolled back over on my delicious pillow and slept four more blissful hours.
This morning I woke to see what brilliance I'd written down: Destroy with nothing all the feathers God has plucked.
Today I think it just has a lot to do with my down pillow and not a lot to do with anything else.