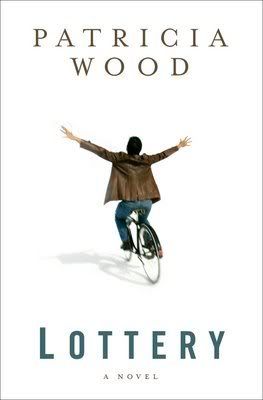 "NEITHER A LOFTY DEGREE OF INTELLIGENCE NOR IMAGINATION NOR BOTH TOGETHER GO TO THE MAKING OF GENIUS. LOVE, LOVE, LOVE, THAT IS THE SOUL OF GENIUS."
Wolfgang Amadeus Mozart
I first "met" Patricia (Pat) Wood through her
blog,
which, BTW, currently shows a highly unflattering photo of yours truly. But last night I got to meet Pat in the flesh at her book reading at
Annie Bloom's.
Amazing. Pat is amazing, her story of being published is amazing, how she was just "downloaded" one morning the premise for
Lottery,
all of it, amazing! But most amazing is her true "getting it" of those with developmental/cognitive challenges or differences.
A friend of mine, Joan, was with me last night. We are both raising "Perrys." Joan is wonderful for many reasons, but she taught me a highly helpful technique a few years back, for the stopping of unchecked tears due to menopause/being highly sensitive/life. "When the tears start to come and you can't make them stop, but want to, just think,
can of beans.
There is nothing emotional about a can of beans."
I've used the "Can of beans" strategy many times, and usually it's quite effective, but not last night. When Pat got to talking about why she REALLY wrote the book, and after looking at me dead in the eyes and saying, "I wrote it for people like you," I lost it. I tried to sneak a look at Joan and could see that "Can of beans" wasn't cutting it for her, either. we were both right on that verge of "ugly cry."
To those of us raising a Perry, read this book.
To those of us that love a Perry, read this book.
To those of us that don't want to be "one of those people" that marginalizes the Perrys of this world, and I know that covers everyone that reads this blog, read this book.
Love, love, love, that is the soul of a genius. Pat's a genius.