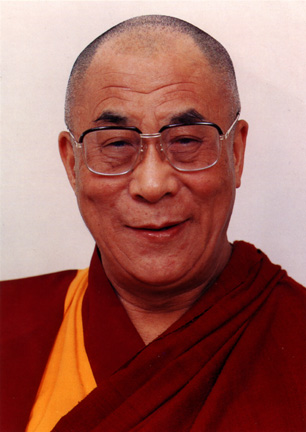 THE DALAI LAMA ONE PAGE AT A TIME
My mom gave me the greatest Christmas present, a page-a-day calendar of quotes from the Dalai Lama. It's extra meaningful because my mom likes the Dalai Lama very much, but would like him even more if he were a Christian. Her giving me this calendar is signifcant. It says, "You're an adult now, I see that your path is different than mine, and while it is not the path I would choose for you, I respect it." All that from a $10 calendar. Not bad!
Love this quote from today's page...
"I feel that the essence of spiritual practice is your attitude toward others. When you have a pure, sincere motivation, then you have the right attitide toward others based on kindness, compassion, love, and respect. Practice brings the clear realization of the oneness of all human beings and the importance of others benefiting by your actions."
No wonder my mom likes him, he sounds a lot like her friend, Jesus.