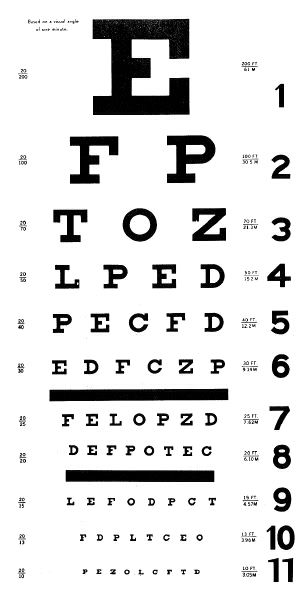 20/20
Been awhile since I've been to the eye doctor. In fact, been so long I could no longer remember the name of the doctor that had examined my eyes, or just how long it had been, but it's been at least five years. Or. Ten.
Red veins started appearing on my eyeballs over a year ago, and finally vanity alone forced me to schedule an appointment to have them checked out. Of course with the phone phobia and all, I was limited by which doctors I could see in the Portland area, namely those that had an on-line scheduling option.
So, I pretty much got on Google and finally found an eye clinic nearby, one with a million doctors, and me with no preference other than which one could see me the soonest to assure me I wasn't going blind.
Got there and boy, have things changed since the last time I had my eyes examined, so much high tech equipment. I was eye-dropped, tested for glaucoma, had my field of vision tested, and a bunch of other things I wasn't following.
My right eye passed with flying colors, the left one? Not so much. The young doctor, approximately 1/2 my age says with his face 3 inches from mine, "You have amblyopia, 'lazy eye,' undiagnosed. This is my specialty. You also have cataracts on this eye. Also my specialty. Very unusual for someone your age, but we'll get your vision improved in that eye, don't you worry."
He then went on to suggest a test that clinic didn't have, so I'll be joining him at his other office in a couple weeks to have a P.A.M. test, whatever that is. Then we'll know if I'm "looking" at surgery. Didn't feel too bad that I didn't know what that test was, as neither did the assistant, the receptionist, nor the other eye doctor that walked by as we were discussing it.
Couldn't help but have "No accidents" run constantly through my head as I marveled at how my phone phobia landed me with the one guy whose specialty is just what I've got.
Oh, and the ugly red veins that brought me there? Just ugly red veins. Nothing wrong, nothing you can do about them. They're the result of UV damage. Ironic, as I've lived my entire life in NW Oregon, where the UV rays have to be amongst the lowest on the planet.