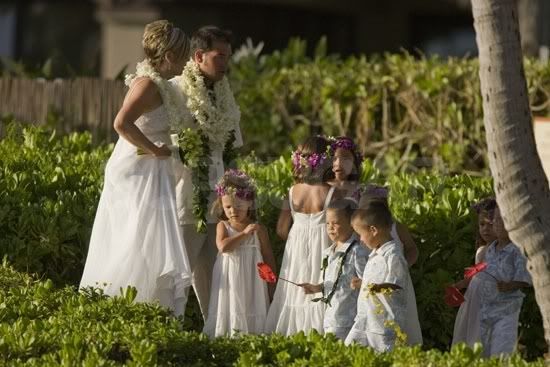 AS SIMPLE AS THAT
So Rojo and I were doing our usual Wednesday night thing, watching a "Jon & Kate" marathon, and were on the episodes where they go to Hawaii to renew their vows. They're planning what to take on the plane for all the kids, discussing their travel arrangements to fly to San Diego to acclimate to first a 3-hour time difference, before going on to Hawaii, and Rojo says to me, "Have I ever been on an airplane?"
"Yes. You've been on two. Remember when we went to Disneyland when you were in first grade?"
He nods.
"And when you were a tiny baby I took you to New York to visit my friend, Terry."
"I don't remember that," he says.
I nod, while remembering the hell that was that trip. I was out of my mind the whole time with his crying. Picking up on my thoughts, he says, "Did I cry a lot?"
"Yes, yes you did. Did you know that you used to cry a lot when you were a baby?"
This is the first time he and I have ever discussed this.
He nods.
"Do you remember
why
you used to cry?" I ask, hoping the Wise One will enlighten me.
"Some babies just do," he says.
And I am one shade lighter.