THE MEMOIR DEBATE
Remember all the bruhaha over James Frey and
A Million Little Pieces
? Remember Oprah's outrage and public defamation? Remember how we all LOVED the book, but when we found out he "lied" we HATED the book, hated James Frey, and hated the horse he rode in on? Well, my friends, that horse he rode in on is called "memoir" and perhaps now that the flames of outrage have settled a bit, we can all stand to take a second look...
I, like so many, read the book, devoured it, actually. Loved everything about it. When I learned he had "lied" I felt cheated, too. What with the whole discrepancy between time in jail, blah, blah, blah. I still think he crossed the line in a couple of key places. He moved off the "essence" of the true story towards fiction. His "bad." Our total dismissal of his writing, his humanity, his amazing story, and the whole genre? Our bad!
While the relatively new genre of memoir continues to take the heat, the genre continues to EXPLODE. Women, especially, are hungry, starving, ravenous for story, connection, for some truth that no other genre delivers in quite the same way. We want to know that real people have experienced what we are experiencing, or have experienced. We want to know we are not alone. We want acknowledgment and validation. We want illumination and hope. We want company on our lonely journeys. Memoir, when done "right" does this, and it does it well. Perfectly.
My friend,
Kario
, has turned me on to the wonders of Anna Nalick. Her hit song, "Breathe" speaks to this issue. As a songwriter she, too, is pouring herself out in her art, and slapping it front of all of us to criticize, on one end of the spectrum, and deeply resonate with on the other. Don't forget, what we resist, persists. That which causes the most ire tends to have the most growth opportunity if we choose to look at it closely.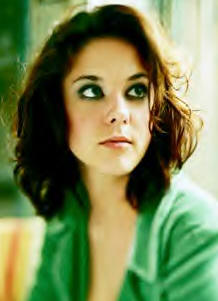 "2 AM and I'm still awake writing this song
If I get it all down on paper it's no longer inside of me threaten' the life it belongs to.
And I feel like I'm naked in front of the crowd
Cause these words are my diary screamin' out aloud
And I know that you'll use them however you want to.
"
What if some of our most famed and adored painters were completely dismissed for these reasons? I'm sure in their lifetimes they had plenty of people saying, "But that doesn't LOOK like anybody!" "I've never seen a sky look like THAT!" Thank God we've come to expand our thinking and make room for different views, different ways, a moving outside of the tradional boxes that bind us into remaining "as is", without allowing for what is emerging.
Picasso's "The Red Arm Chair"
Van Gogh's "Starry Night"
Like Anna Nalick says, "If I get it all down on paper it's no longer inside me threatening the life it belongs to."
We memoirists know of what she speaks. That's why we do what we do. Not because we are gluttons for punishment, but because the holding of the story is more painful than the releasing of the story and the subsequent fall-out. We write because we cannot stand NOT to write. We write to discover what it is we are really thinking and feeling. We write to process our lives, and with any luck, ourselves. We write to illuminate our past and look brightly to the future. We write to awaken ourselves, and if possible, each other. We write. If you read us and like us, all the better, but no matter what, we must write. It's what we do. We are writers. We write.